Chiropractic Testimonials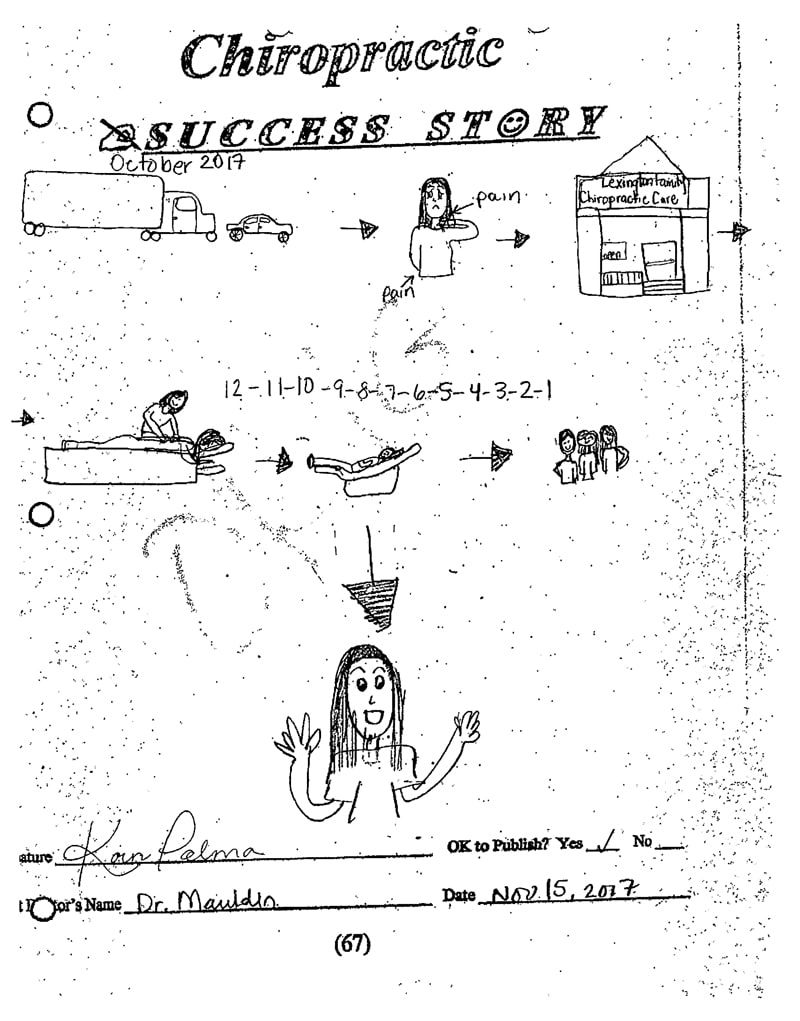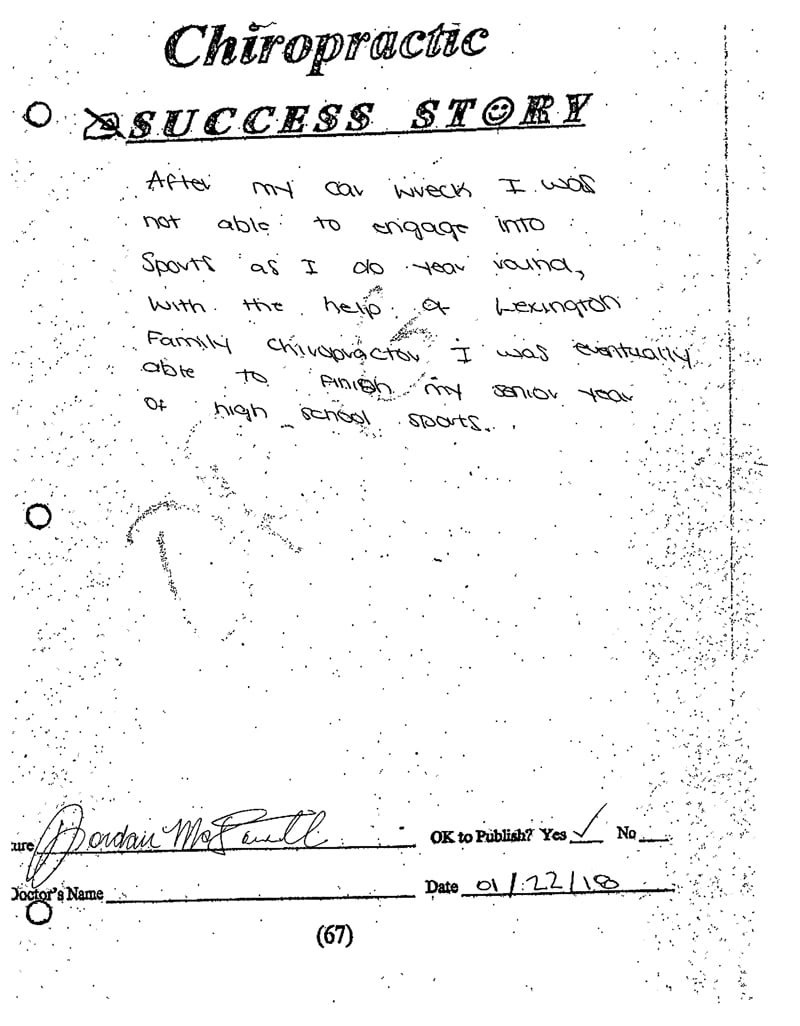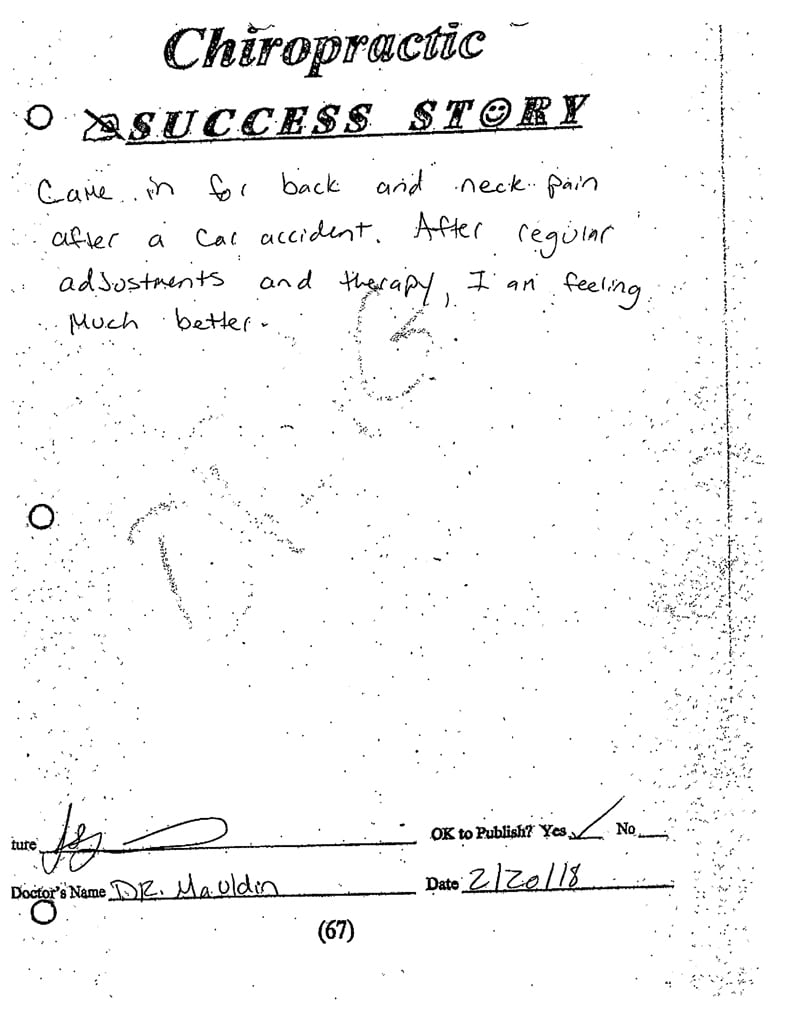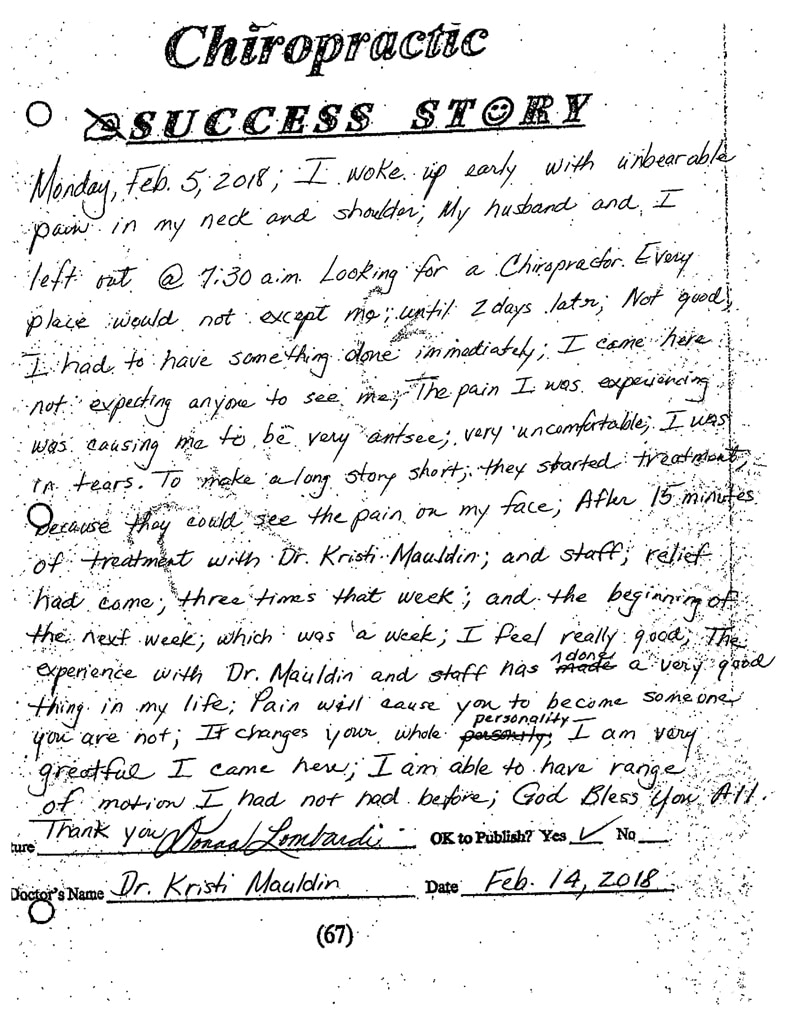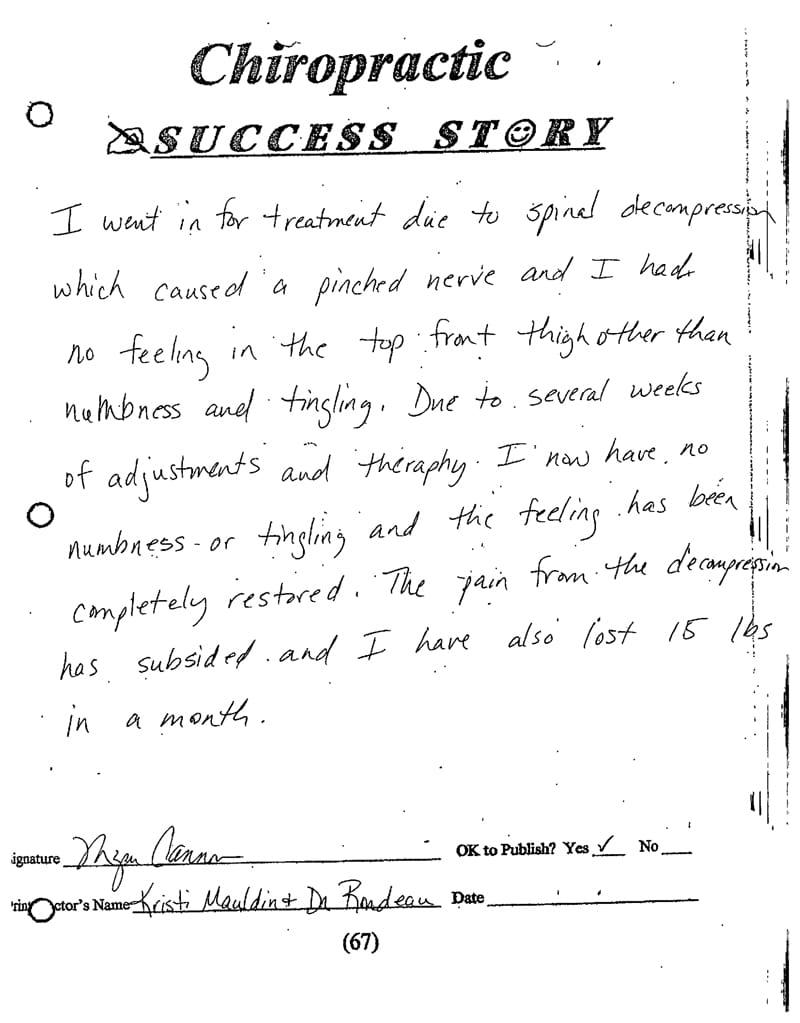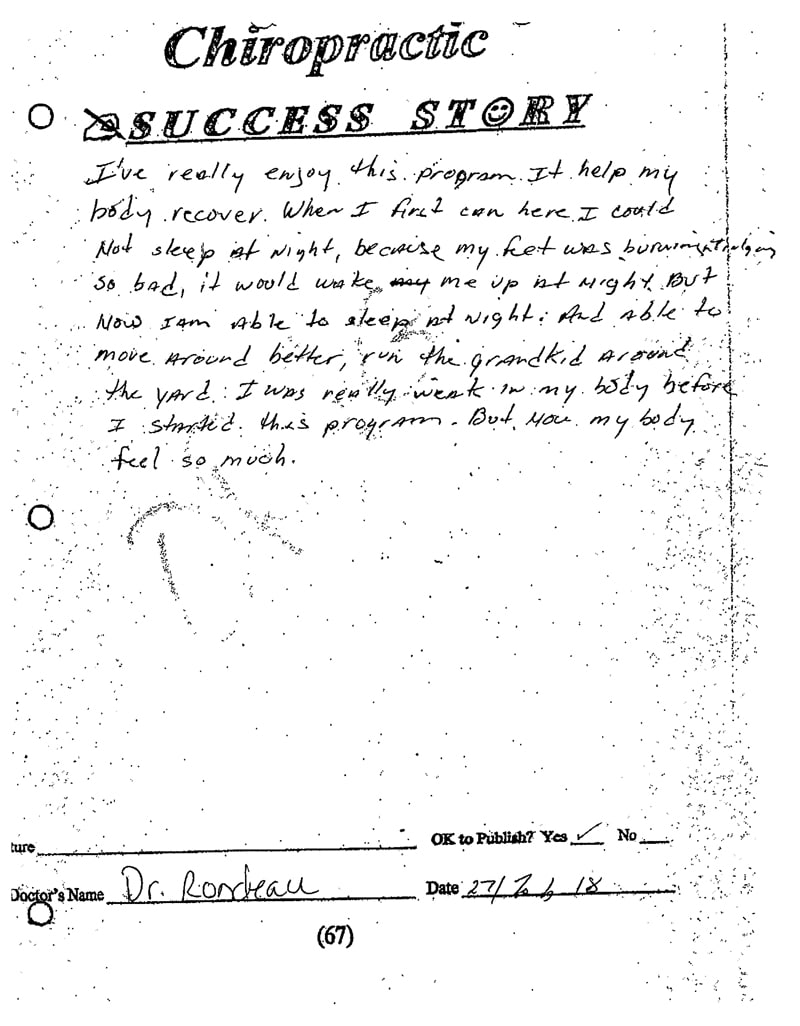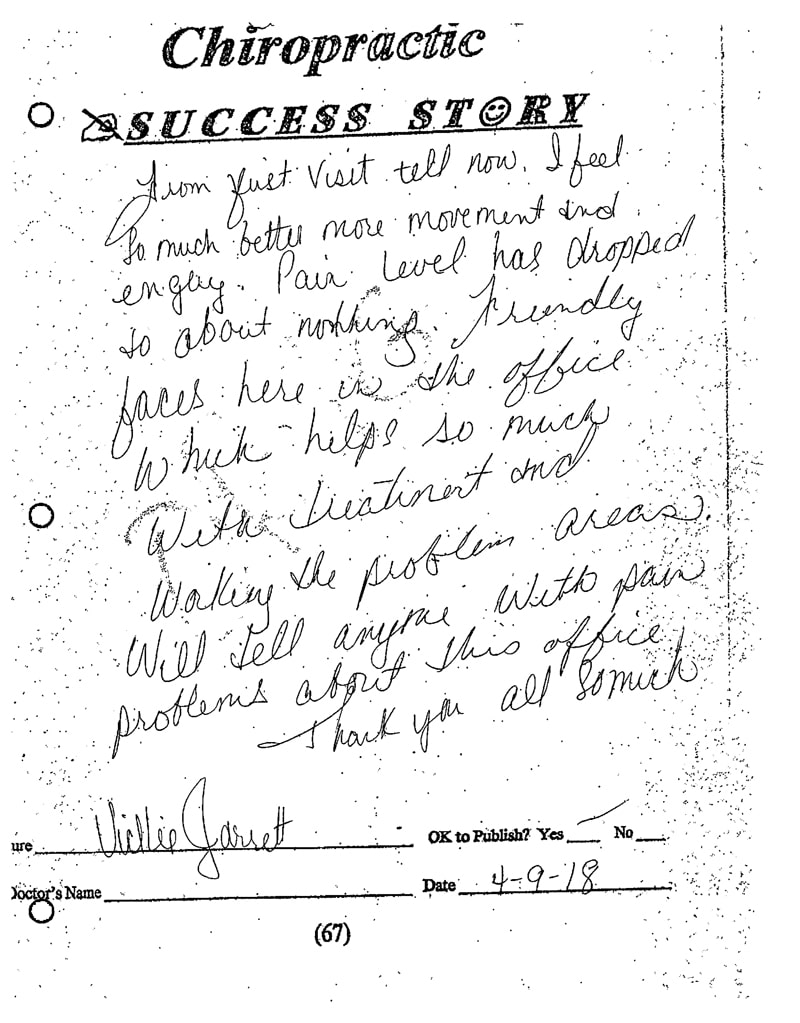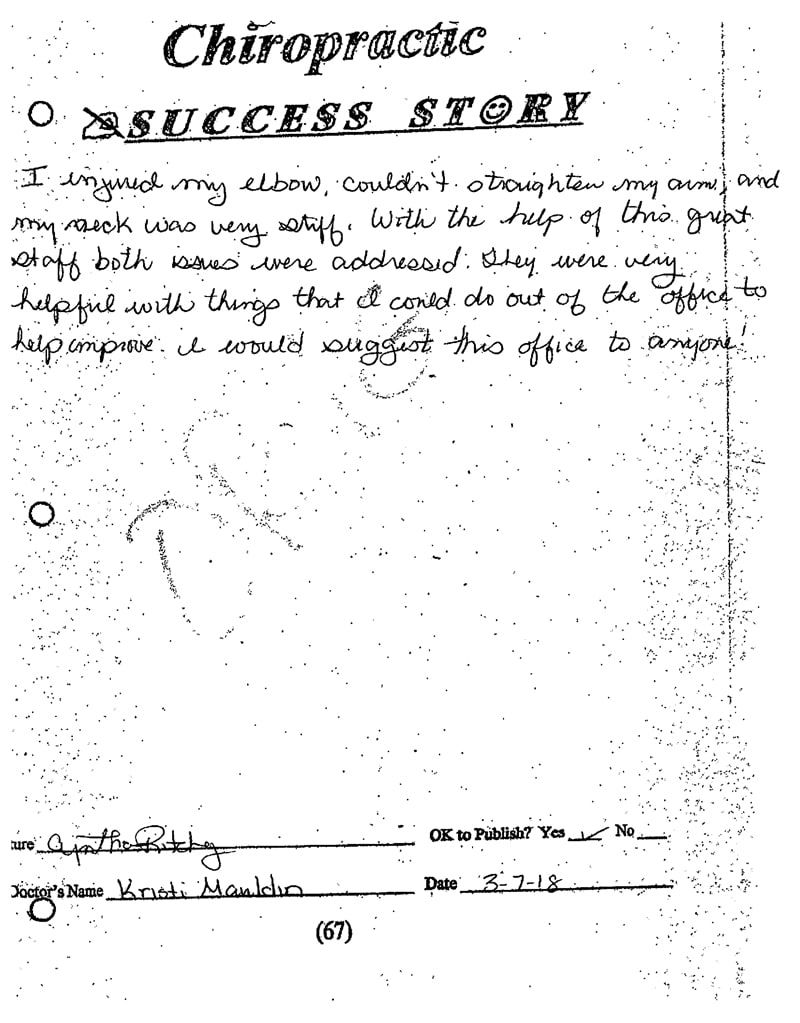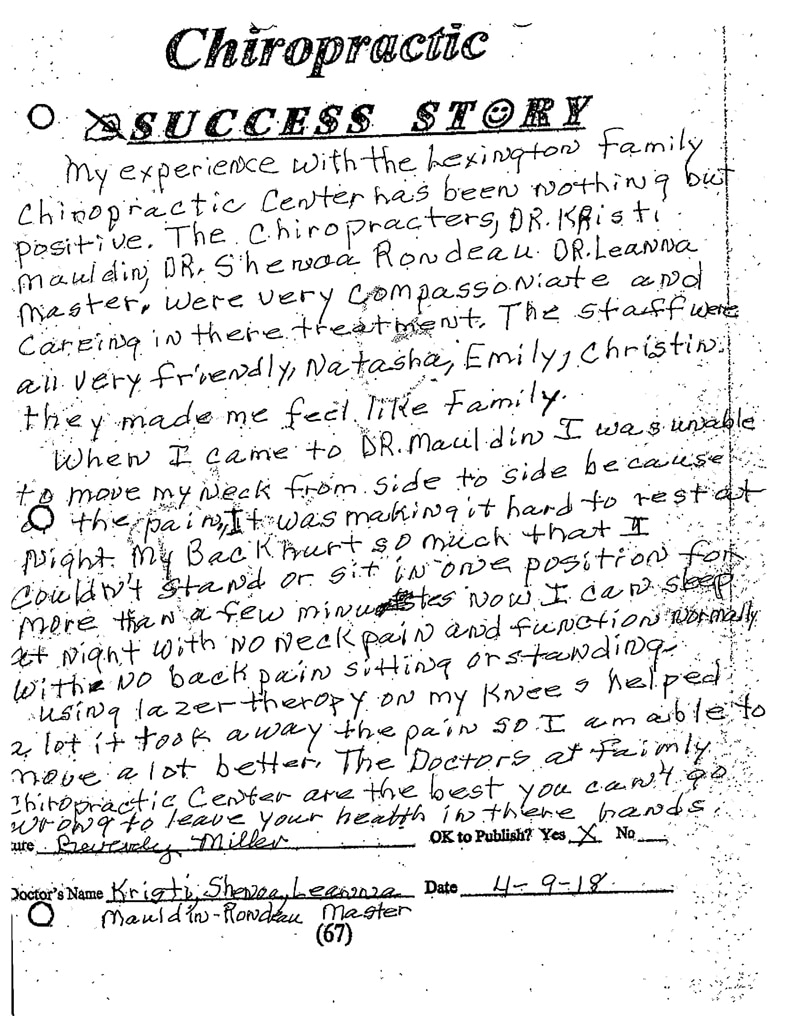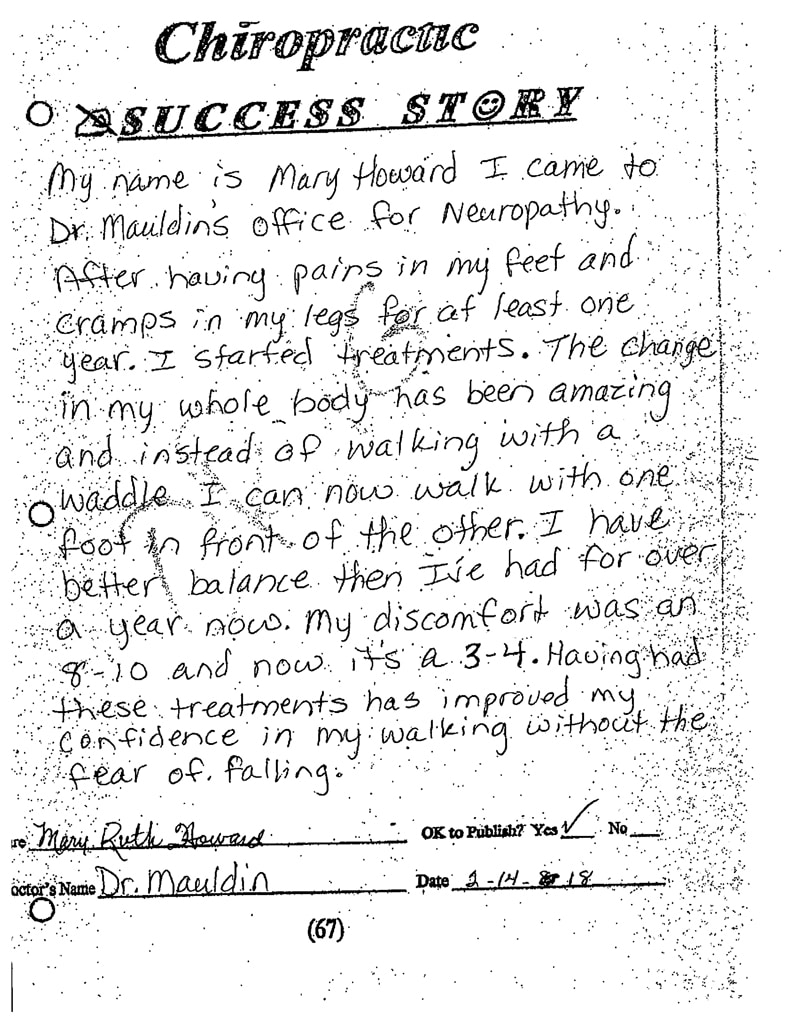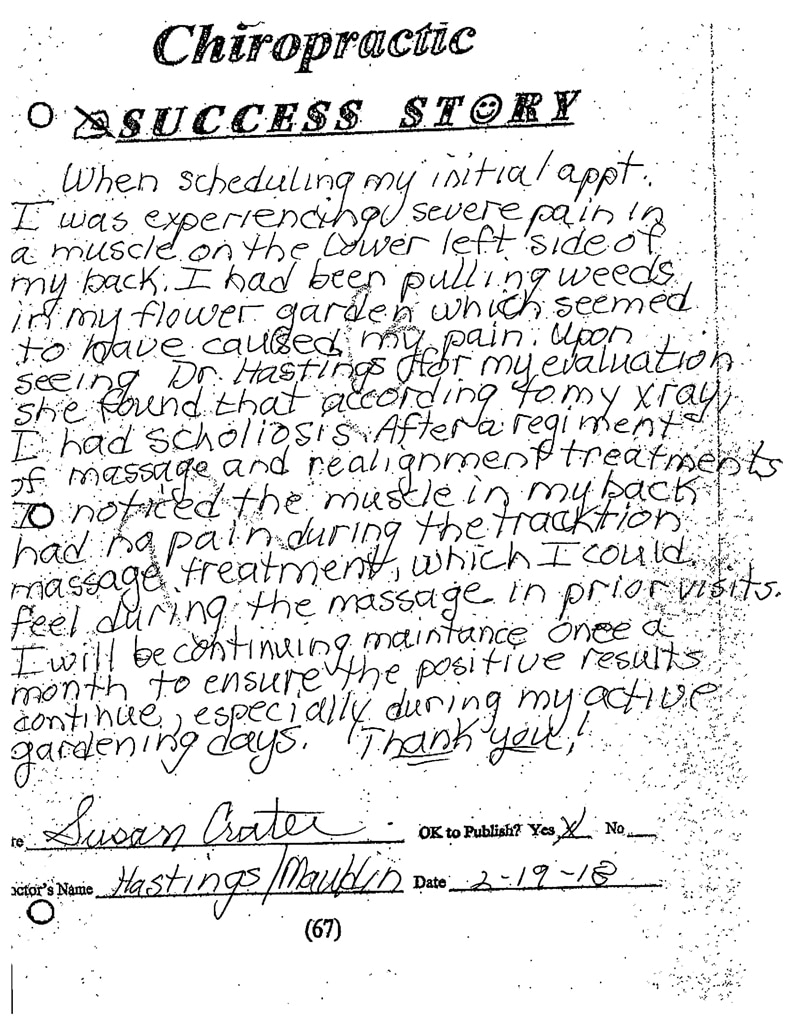 "On February 14th, 2011, I started Standard Process to rid my body of toxins. It is a 21 day program and a life altering experience. It was hard to adjust to the new way of eating, but I was determined to lose weight, feel better, and have more energy. The program consisted of a supplement and a shake three times a day. After 21 days, I had lost 15 pounds and had more energy. This motivated me to continue eating healthy and exercising 7 days a week. I would recommend this product to anyone who is tired and has achy joints. To date, I have lost 25 pounds and counting. My goal is 50 pounds. I am half way there and more motivated than ever! I have more self-esteem. I would like to thank High Point NC Family Chiropractic Center for telling me about Standard Process for their encouragement and support. The initial cost is high, but the results are worth it."
- Sharon White
---
"For someone who thought Chiropractic Care was a waist of time, High Point NC Family Chiropractic has transformed me into a believer. The doctors and staff are the best, and they truly care about all of the patients and families. But most of all they care about your overall health. Yes they make your pain manageable to where you can live your life again, but the neuropathy rebuilder has given me relief and some feeling in my toes. The decompression table has been a wonderful tool in my road to feeling better, along with traction and therapy. I could not ask for better treatment all the way down to Tammy Hall putting my socks and shoes on after rebuilder therapy. The compassion of the doctors and staff at LFCC is beyond my expectations of any practice. Thank you all for what you have done and continue to do for me."
- R. Harris
---
"All of the services I received were very good and helpful. Your help is very kind and friendly. I enjoyed your smiles and happy faces even when I'm in pain.
Thank you for all your help and concerns. The rebuilder and laser were very helpful for me, it made me be able to balance myself and made walking easier. I would recommend these for anyone.
- Hilda Shoag
---
"When I first began coming to Dr. Mauldin on Tuesday, March 25th, I had excruciating pain in my neck and upper back on the right side. I was unable to lift my arm up or to the side. If someone lifted my arm for me, once it was let go, I would immediately lose control and it would drop to my side. On a scale of 1-10, my pain was a 10+. Our family was scheduled to leave the next day for a family vacation and we were on the verge of canceling due to the pain I was in.
Dr. Mauldin took me in that morning and adjusted my neck and did therapy on me. She told me to go home, put ice on my neck and come back that afternoon. That afternoon when I went back she used the decompression machine on me. What relief!!! She also did another adjustment and more therapy. My pain had lessened from a 10+ to a more tolerable 6 or 7. In addition to the care I received, she gave me my x-ray to take on vacation with me in case I need to get care while I was gone. All I could say was THANK YOU!! I was happy that I would still be able to take our family vacation. Upon returning from vacation, my appointments with Dr. Mauldin continued on a schedule of at least 3 visits per week. Two weeks ago, I began to notice I was able to move my arm slightly. With continued decompression, adjustments and therapy; I can now fully raise my arm straight up and I can raise it to the right and up as well.
In addition to my neck pain, I had been struggling with lower right back pain. I had been seeking chiropractic care since Thanksgiving for it. After 4 months of chiropractic care elsewhere I received no relief. After 1 month of decompression, therapy, and adjustments by Dr. Mauldin, I am having no lower back pain.
I fully believe with out many prayers and the care I received from Dr. Rondeau that I may still not have mobility in my arm or I may have been facing surgery."
- Lisa Milla
---
"My progress has been a great success. A year ago I was struggling to meet my quota at work. Now I can complete twice the work in one day and have received a promotion due to my ability to get around better.
- Anonymous
---
"I have suffered from chronic pain for the last ten years. I have had both knees replaced and neck fusion. But there was no end to the pain.
I haven't ever been to a chiropractor before so I was not sure about what to expect. My lower back was hurting and my neck pain was unbearable.
After about 4 treatments I could not believe how much progress was being made. For once I could see improvement. The pain was starting to ease up in my back and neck. The range of motion in my neck had greatly improved.
Around my 8th visit I get the best night of sleep that I had in sometime. When I wake up I was a little stiff but not as much pain at all. My neck was loose and free movement without the sound of grinding or popping that I was use to.
This has been the most productive procedure I have had. The doctor was great and professional, the staff was very professional as well as courteous. This is the best I have felt in a long time."
- Steve Musgrave
OFFICE HOURS
---
Monday
9:00am - 12:00pm
3:00pm - 5:30pm
---
Tuesday
9:00am - 12:00pm
---
Wednesday
3:00pm - 5:30pm
---
Thursday
9:00am - 12:00pm
3:00pm - 5:30pm
---
Friday
Closed
---
Saturday
Closed